What we do
At CMC we have over 20 years of experience in Dry Ice Blasting and Surface Preparation. Our goal is to stay on top of the newest Surface Preparation and technology for Industrial Dry Ice Blasting, Abrasive Blasting and Specialized Surface Preparation. We also offer Surface Preparation technology such as Ultra High Frequency Heat Induction, Laser Ablation and Combustible Dust Vacuuming and Vacuum Truck Service.
By offering our clients different options for their projects, it allows us to be the "Go to Guys" for just about any project from Lead Base Paint Abatement, Mold Remediation, Nuclear, Historical Restoration, Paint Removal, Manufacturing Facilities, Plant Shutdowns, Printing Presses, Surface Preparation, Graffiti Removal and Major Plant Fire & Smoke Damage.
Learn More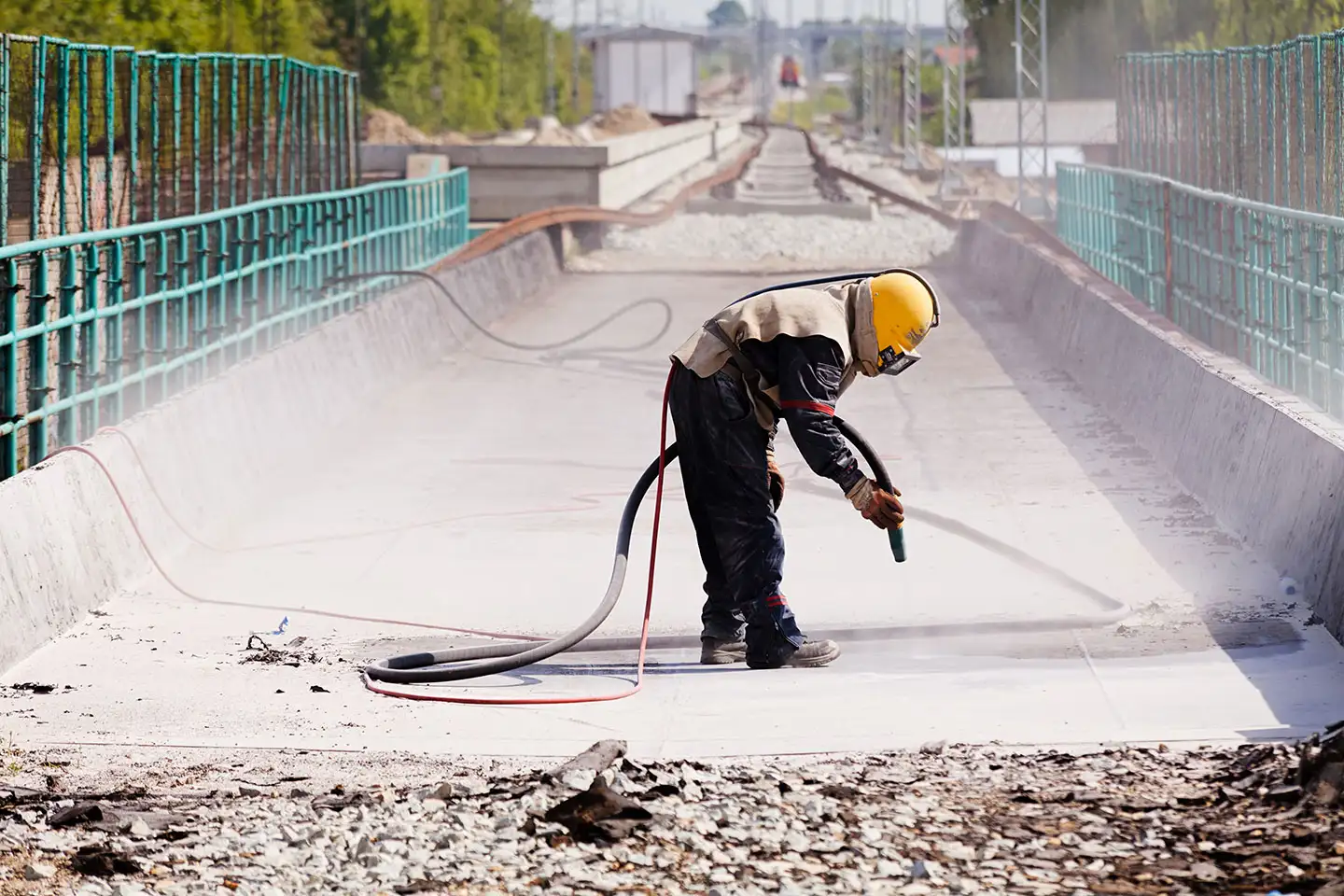 Services
DRY ICE BLASTING
Dry Ice provides you with an environmentally compatible and economic cleaning system, which has proved successful particularly for the removal of anti-corrosion coatings, lacquers, paints, resins, adhesives, oils, grease, and lubricants.
LASER ABLATION
Laser cleaning offers multiple advantages over traditional approaches. It does not involve solvents and there is no abrasive material to be handled and disposed of.
ABRASIVE CLEANING
Abrasive Cleaner. Essentially, an abrasive cleaner is designed to remove heavy duty dirt in small areas. They can come as either a powder or a liquid. They remove the need for 'elbow-grease' as they are strong enough to remove the dirt without excessive efforts
HIGH FREQUENCY HEAT INDUCTION
Induction heating is a non-contact heating process. It uses high frequency electricity to heat materials that are electrically conductive. Since it is non-contact, the heating process does not contaminate the material being heated. It is also very efficient since the heat is actually generated inside the workpiece.
Quickest Turnaround time for Dry Ice Blasting
Because we manufacture our own Dry Ice there is no waiting around for other suppliers

Call: (980) 565-5224
Certifications
Certifies Clean Laser Contractor:
Laser Ablation for oil & Gas Historical Restoration/Surface Prep
Certifies Clean Laser Contractor:
Laser Ablation for oil & Gas Historical Restoration/Surface Prep
Thermo Fisher Scientific:
Radiation Safety Training
High Frequency Heat Induction:
RPR Heat Systems
Class 4 Laser Safety Officer:
Compliance Training
RRP Case Institute:
Certified EPA Lead Renovator
Texas Dept. Of State Health Services:
Texas Lead Abatement
We're always interested in new projects, big or small.
Please don't hesitate to get in touch with us regarding your project.
FAQs
What is Dry Ice Blasting?
Dry ice blasting, also called dry ice cleaning, is an environmentally sustainable cleaning and surface preparation technique. Dry ice blast cleaning machines use recycled solid carbon dioxide (CO2) pellets or MicroParticles, which are blasted at supersonic speeds and sublimate on impact, lifting dirt and contaminants off the underlying substrate. Dry Ice Blasting is a FDA and USDA approved cleaning method.
Dry ice cleaning is non-abrasive, non-conductive, non-toxic, and non-flammable, giving several advantages over other cleaning methods. CO2 blasting is also chemical free, water free, and does not create secondary waste streams
What can Dry Ice Blasting be used for?
The simple answer almost anything! Because dry ice blasting is non-abrasive, non-conductive, non-toxic, and non-flammable it can be used in about every single industry.
Several of these applications include Adhesive Removal, Asphalt Removal, Automotive Restoration, Coatings & Corrosion Removal, Coffee Roaster Cleaning, Composite Tool Cleaning, Core Box Cleaning, General Equipment Cleaning, Historical Restoration, Graffiti Removal, Mold Cleaning, Nonwoven Die Cleaning, Parts Finishing, Remediation, Surface Preparation, and Weld Line Cleaning.
Is Dry Ice Blasting effective for Fire & Smoke cleanup?
YES!
Fire and smoke not only damages surfaces and materials, but it also causes a strong odor, which permeates throughout structures. Traditional cleaning methods to remove smoke damage, such as hand scraping, are labor intensive and don't remove odor, while other methods like soda or sand blasting create large amounts of secondary waste that need to be cleaned up as well.
Service area
We can travel anywhere within the US to get the job done!

7160 Weddington Rd NW Suite 136 Concord, NC 28027

Ph: 980-565-5224